Do you have comments or questions about our organization? An idea for an upcoming event? Or would you like to become a member of our chapter? Please get in touch!

Just click this address to send us e-mail:
Or you can reach us at our mailing address:
Evansville Jaycees
PO Box 3021
Evansville, IN 47730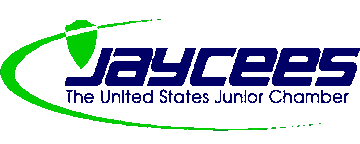 Become a Member!
We would be happy to talk with you in more detail about our organization. Come to our next meeting and talk to our members or e-mail us. Someone will be glad to set up a time that is convenient for you.
BECOME AN EVANSVILLE JAYCEE
IT'S THE RIGHT THING TO DO!